About Us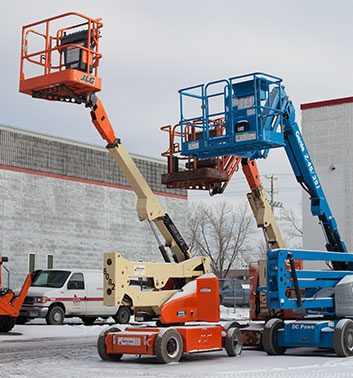 For over a quarter of a century, APi Supply Lifts has been the go-to for aerial equipment throughout the Midwest. As we continue to grow, we remain dedicated to maintaining our reputation for exceptional quality of service and expertise.
Quality
We are the top seller of used equipment, upgrading all aerial, boom and telehandler lifts up to and beyond industry standards. We purchase all of our equipment new, with 80% of our fleet less than 3-years-old. It is our quality that keeps customers returning and allows our company to continue to expand.
Service
Our focus is on the customer, as is evident by many of our clients choosing APi Supply for over twenty-five years. We put an emphasis on Value in order to preserve long-term customer relationships. This includes a commitment to offer competitive pricing and continuous maintenance on purchased/rented products. By offering operator training on all equipment, we ensure the safety of our clients. Our customer knows that any questions or concerns they may have will be promptly answered by one of our expert staff.
Expertise
Our loyal, invested staff is available as a resource to customers. Many of our diversified, technically-trained employees have been with APi Supply for over a decade, with some staff having been with us since our inception. This wealth of knowledge is a direct benefit to our customers.
If you are looking for unparalleled service, quality and expertise, choose APi Supply Lifts today.